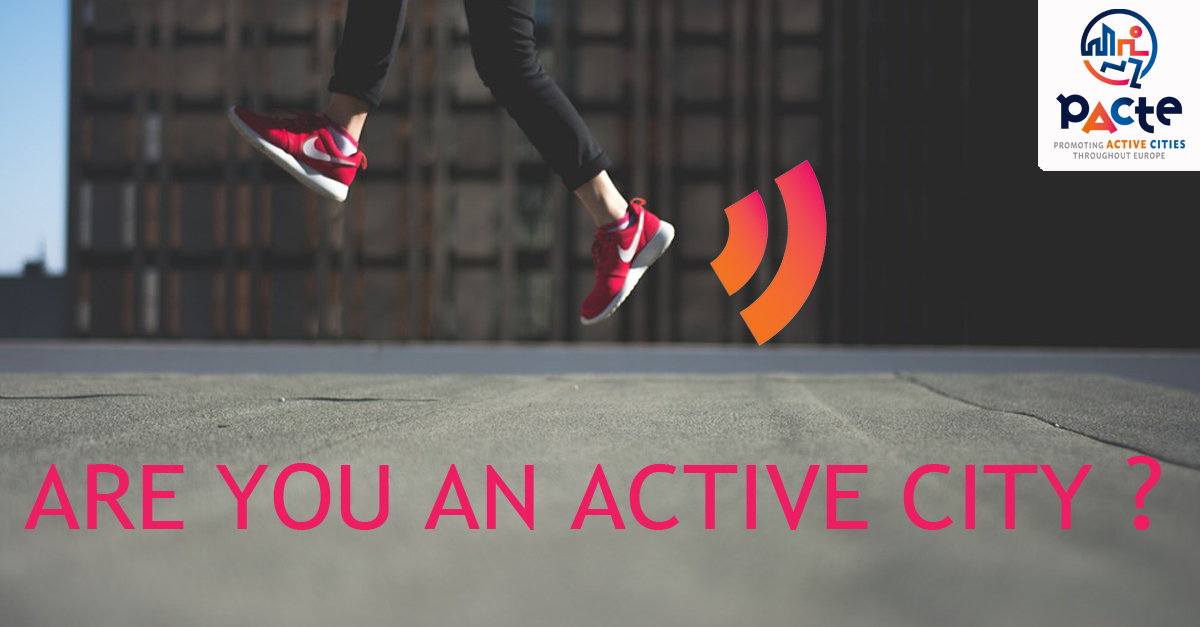 Has your city responded to the Project PACTE survey on physical activity? More than 200 cities and towns from 26 countries have already taken part in what will be the biggest ever research project into active city strategies in Europe. The results will be used to create a measuring tool to monitor local physical activity levels, and free resources for places that want to become active cities.
Project PACTE – Promoting Active Cities Throughout Europe – is run by the think tank Sport and Citizenship together with eight partners, including AWI co-founder The Association For International Sport for All (TAFISA) and Liverpool City Council, which was a development partner for the Global Active City Standard. It is supported by Erasmus+ funding. The survey is available in seven languages: English, French, Spanish, Italian, Dutch, German and Portuguese.
Maxime Leblanc, EU Manager for Sport and Citizenship, said: "Beyond contributing to the plans and designs of tomorrow's urban environments, from small towns to large cities, PACTE strives to rebalance the European urban agenda. Our ambitious, long-term goal is to add active cities as the fourth consolidating pillar to the agenda, which is presently focused on smart, green and inclusive cities."
Project PACTE is a successor to the PASS project, a research and lobbying paper led by Sport and Citizenship looking at physical activity levels in Europe. PASS – Physical Activity Serving Society – revealed that 210 million Europeans are physically inactive, and that sedentary lifestyles cost at least €80 billion a year in medical care throughout the EU-28.