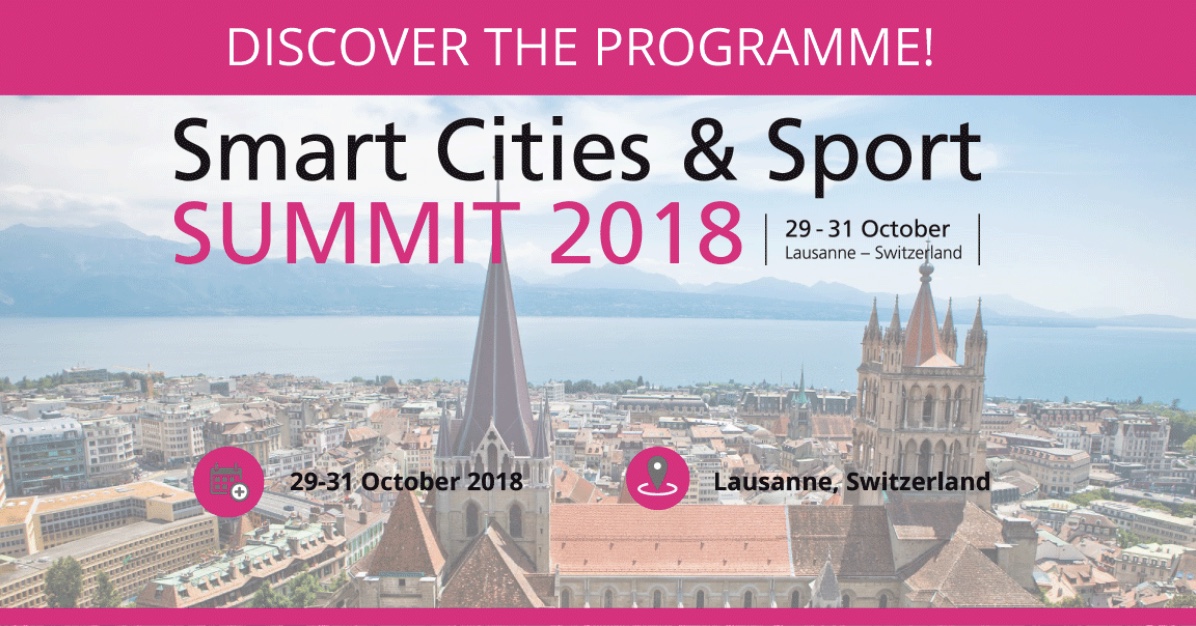 An exclusive Global Active City workshop will be offered to delegates at the leading conference on the relationship between sport and cities. The workshop, hosted by the Active Well-being Initiative, will take place on the final afternoon of the Smart Cities & Sport Summit in Lausanne, Switzerland, on 31 October.
It is the result of a new partnership between Smart Cities & Sport and the AWI's founders, Evaleo and TAFISA, The Association For International Sport for All. Mélanie Duparc, Secretary General of Summit organisers the World Union of Olympic Cities, said: "This workshop has been specifically designed for the participants of the Smart Cities & Sport Summit and will focus on how cities can benefit from tested solutions to make their citizens' lives more active, healthy and happy, while having the opportunity to see their efforts recognised and certified with the Global Active City label."
The world's first Global Active Cities – Buenos Aires, Hamburg, Lillehammer, Liverpool, Ljubljana and Richmond, British Columbia, Canada, were certified in October, 2018 at the Olympism In Action Forum. This workshop will offer a chance to learn about concrete examples of successful programmes in some of the Global Active Cities.
Over 300 representatives of more than 60 cities will attend the Smart Cities & Sport Summit. Topics under debate will include big data, host bidding processes, women's participation and sports innovation hubs. It is the 5th edition of the event and this year promises to be more interactive than ever, with opportunities to take part in debates, ask questions during interviews, and more. There will be a masterclass on how to drive innovation in your city, optional workshops, more opportunities for cities to connect with over 40 international sports federations, and more than 30 speakers, including Thomas Bach, President of the International Olympic Committee.
The Global Active City workshop will be held at the same location, the IMD Business School, on Wednesday, 31 October from 2pm to 3.30pm. Attendance will be free of charge for summit participants. If you are a delegate and you want to register for the workshop, email us or come to see us near the marketplace at IMD, where you can also book a free diagnostic interview for your city, and have a free health and fitness check from international medical and well-being experts in the Evaleo experience area.
Follow Smart Cities & Sport on Twitter and LinkedIn.