ADDITIONAL EXTERNAL SUPPORT
Cities and organisations can decide to try to achieve certification purely through their own efforts. However, the Active Well-being Initiative team and other partners offer compatible programmes to facilitate the implementation of the approach and can provide additional bespoke support as required. The following training and support programmes are delivered by recognised partners of the Active Well-being Initiative.
PROGRAMMES
These programmes may help Partner Cities and Organisations in the process of implementing their personalised AWI model.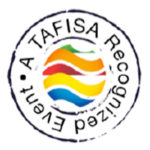 APPLY FOR TAFISA PATRONAGE
TAFISA recognizes good initiatives and shares them through its network as a way to foster knowledge and experience sharing. Apply for patronage for your own Sport for All or physical activity event and get it highlighted within the global Sport for All movement! Besides receiving TAFISA patronage, it will be promoted via the TAFISA communication channels (website, newsletter, social media…).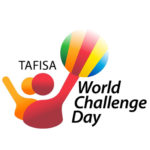 TAFISA WORLD CHALLENGE DAY
Challenge your own community against others worldwide by getting as many citizens active as possible on the last Wednesday of May every year.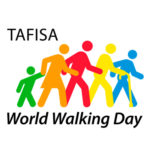 TAFISA WORLD WALKING DAY
Integrate physical activity into everyday lives by participating in the TAFISA World Walking Day, on the first weekend of October every year.
HOST A TAFISA EVENT
Municipalities are welcome to apply to host TAFISA events, including:
Please contact TAFISA for more information.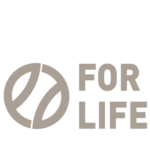 ea FOR LIFE
The AWI model and the Global Active City (GAC) Standard outline the requirements that your city must implement in order to achieve certification – they provide the "WHAT". We are aware that many cities will also require help regarding "HOW" to adopt the AWI approach and implement the GAC Standard requirements. The "ea FOR LIFE" programme, which is still under development, is an organic platform for training and education as well as a directory to help cities find programmes and experts that may be able to assist them. The programme is fully compatible with the AWI model and the GAC Standard. The platform provides a one-stop service for partners, cities, organisations and citizens.
Training and education
The "ea FOR LIFE" platform houses training and education programmes created by Evaleo's experts as well as compatible programmes created by Evaleo partners, which can be "plugged in" to the platform. Cities, organisations and citizens can find training and education programmes suited to their needs. These programmes are designed to support cities to tackle the health-related issues they are facing and become more sustainable, active and healthy places for their citizens and communities.
Directory of professionals and service providers
The "ea FOR LIFE" platform provides a directory allowing users to find and contact professionals that may be able to help them achieve their goals.
Evaluation and data capture
The "ea FOR LIFE" platform is capable of performing evaluations, capturing and analysing data as well as of producing statistics.
Communication and news
The "ea FOR LIFE" platform provides a space for cities to communicate with each other, as well as with professionals (such as members of the AWI team) engaged in assisting them. This will also allow cities to share good practices and success stories as well as to learn from each other.
Please contact Evaleo for more information.
Partner Cities and Organisations can access support as required from a team of international experts who can help to provide solutions in a number of key areas, including:
Strategy and action plan writing
Creating an effective Alliance
How to undertake a mapping exercise
Defining Key Performance Indicators
Research and evaluation
Events legacy
Marketing/Communications planning
In depth information about the standard/system of management