The challenge
A pandemic of inactivity in a rapidly urbanising world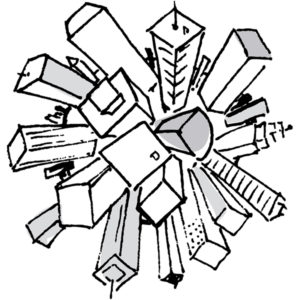 Today, cities must re-think the way they address their urban planning and growth, how they design infrastructure and mobility, how they operate and integrate their diverse communities, in order to enable their citizens and communities to be more active and healthy. More investment is required in promoting individual and collective well-being, because prevention is a smarter and cheaper choice than cure. Citizens and communities must be empowered to make healthier choices. Cities need to address such challenges with a new paradigm – with urgency.
The facts are clear:
The world is becoming increasingly urban
This brings benefits but also challenges. By 2050, more than two thirds of the world's population is expected to live in cities. And in many cases, urban environments are not conducive to active and healthy lifestyles.
Solutions exist
Physical activity and sport are known to bring many benefits in improving well-being and enhancing social and mental health. More active people means more healthy people. More walkable and cyclable cities means safer, cleaner and more inclusive environments.
The prevalence of non-communicable diseases (NCDs)* and mental illness is growing
The consequence is a massive burden on families' budgets and on public health spending. More than 80% of the world's adolescent population is insufficiently physically active and worldwide obesity has more than doubled since 1980 with 5% of children and 12% of adults now being obese. Physical inactivity, poor diet, overweight and obesity are known to be key drivers of NCDs.
But where should cities start? How can mayors and city leaders tackle such challenges in an integrated, cohesive and impactful way? While many worthwhile initiatives are already being taken everywhere in the world, in most cases cities start from a blank page and struggle to tackle the complexity and the multiple dimensions of the issues at stake.
This is what the Active Well-being Initiative strives to do: to support cities to tackle these issues and become more sustainable, active and healthy places for their citizens and communities. And by joining the AWI movement, cities will be able to learn from each other.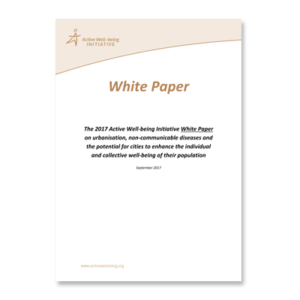 *according to WHO definition, Non-Communicable Diseases (NCDs), also known as chronic diseases, tend to be of long duration and are the result of a combination of genetic, physiological, environmental and behavioural factors. The main types of NCDs are cardiovascular diseases (like heart attacks and stroke), cancers, chronic respiratory diseases (such as chronic obstructive pulmonary disease and asthma) and diabetes. The Active Well-being Initiative also considers mental disorders to be part of the growing health issue which physical activity and sport can contribute to tackle.