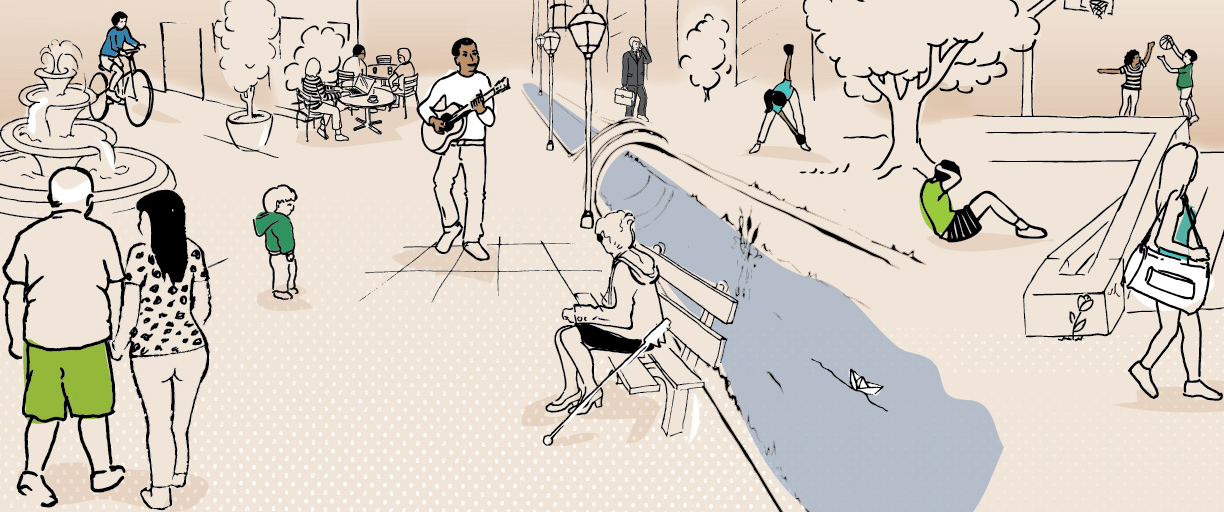 The Active Well-being Initiative (AWI) will host an introductory workshop for cities which are committed to increasing participation in physical activity and sport for all. The event in Liverpool, UK from 7 to 9 March 2018 will offer the chance to learn from active cities experts who are already on track to creating a Global Active City in their neighbourhoods.
The event will be hosted in Liverpool, which started its Active City programme in 2005 and since 2015 has been one of the AWI's pilot city partners. When the Liverpool Active City initiative started, the city was bottom of the eight largest cities in England (outside of London) in terms of participation in physical activity. The most recent figures have shown that the city is now fourth, and is on track to reach its target of being the most active city in England by 2021.
John Marsden, former head of Liverpool Active City, has been seconded by Liverpool City Council to Liverpool John Moores University (LJMU) and the AWI to share his knowledge and experience with other cities as Global Active City Director. He said: "We invite managers of municipal authorities and national governing bodies of sport to take part in this workshop to start out on the path towards achieving long-lasting behavioural change and gaining international recognition as a Global Active City."
Participation is 350€ per person (including two nights at the 4* Jurys Inn Liverpool hotel, breakfasts, lunches and one dinner). The working language will be English. To book or for more information, email John Marsden. The registration deadline is 17 February 2018. For the latest news, follow @AWBInitiative on Twitter.
By taking part in the workshop you will discover how working towards the Global Active City label can enable you and your city to:
Understand the Active Well-being Initiative model and process.
Receive assistance to build your unique city strategy.
Analyse successful case studies from pilot cities.
Learn how to adopt and implement evidence-based practices in all aspects of your Global Active City work.
Learn how to make better use of financial and staff resources.
Raise the profile around the world of your city's or country's physical activity and sport for all work.
Prepare your city for the future, making it fit, successful and more attractive to visitors and residents.
Improve the quality of life of your community with more active, healthier and happier citizens.
Programme
Venue: Liverpool Echo Arena, Liverpool, UK
Wednesday, 7 March
Arrival of participants
Thursday, 8 March
9:00 Introduction and presentation of participants
9:30 The Active Well-being Initiative and Global Active City label
– Presentation
– Questions
11:00 Coffee and networking
11:30 How to develop an active city: The Liverpool example and the Global Active City Standard AWI 26102 (E)
12:30 Lunch and networking
14:00 Interactive session for participants
– Present work being done in their cities
– Reflect on the AWI opportunity and what it means for their city
16:00 How to participate in the AWI: next steps
– The recommended pathway towards gaining accreditation as a Global Active City
– Questions
17:00 Closing comments
19:00 Dinner and networking
Friday, 9 March
9:00 Field trip to see some successful projects from the Liverpool Active City programme. This will include a number of visits to some of the key stakeholders such as academic partners, health services, professional sports clubs and Liverpool City Council venues. This will provide an opportunity for delegates to speak to senior representatives, who will be able to explain the benefits their organisations have experienced from being part of a Global Active City approach.
12:00 End